Read on for a Look Inside this top-notch resource.
There are many people looking to invest in ease-of-living. Having a carport at your home is an affordable choice when seeking to protect your vehicles, adult toys like ATVs, boats or RVs, or create a shaded social space.
Carports can be added-on to and become garages, shops and living spaces. Learning what you install now and knowing where you ultimately want to end up is important. The information shared from our Pro Tips On experts will help you understand existing options.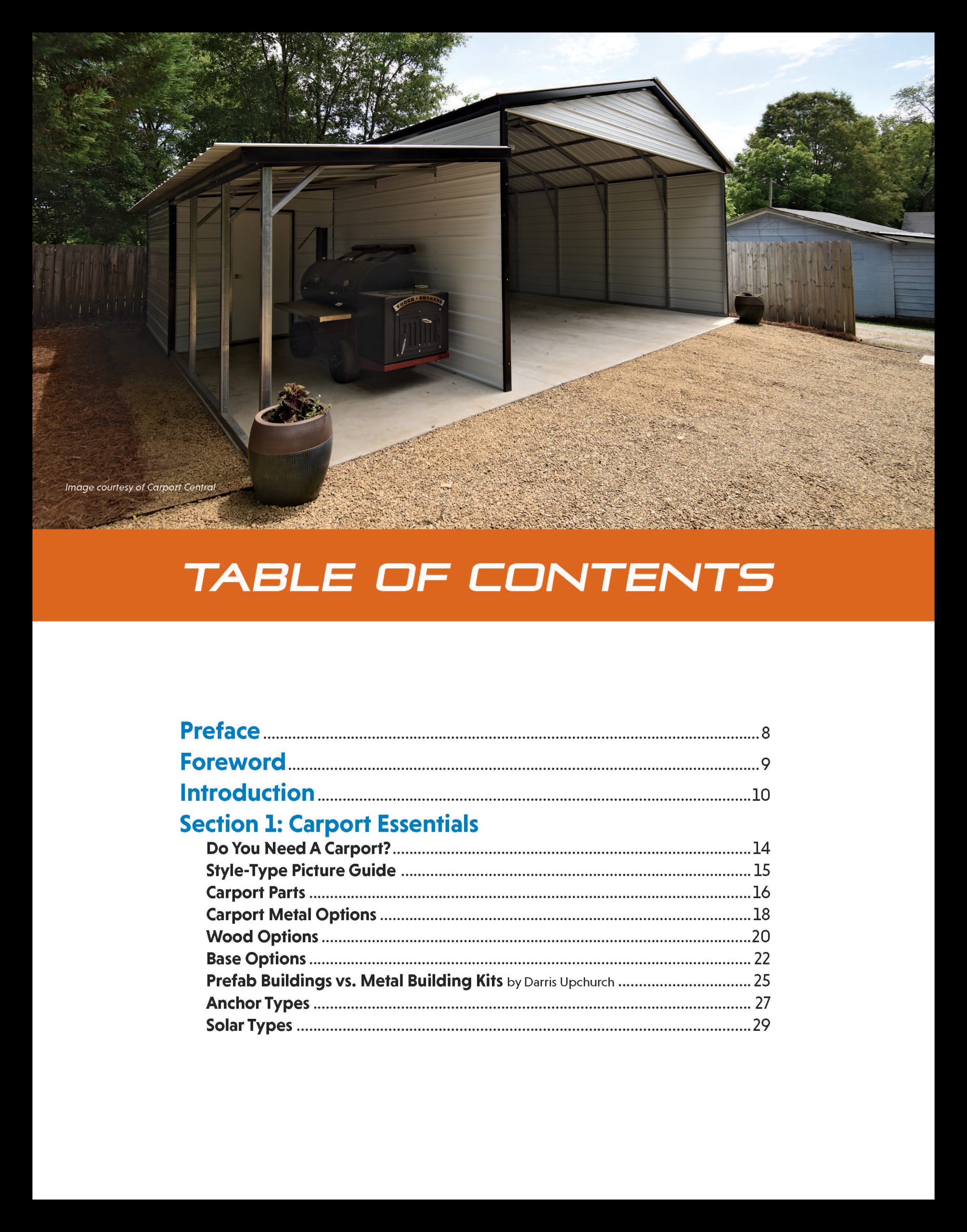 Learn about base preparations, anchor types and weather impacts to consider in your county.
Pro Tips On: Your Carport is an invaluable resource to help you make informed choices about what you need and communicate those needs to builders or embark on a more informed DIY. Inspirational examples, options, facts vs. fiction clarifications are included.